March 29
~ Suggested Prayer ~
Father, today we want to pause to reflect on the many ways that you have met our needs this past week ________. We confess to You that life is not going exactly how we would choose, but we acknowledge that You are with us with each step that we take.
Father, please help us to turn our hearts toward heaven today, as we seek Your face. We ask that You would move in a way that it makes it obvious that You are among us. By Your Spirit, unify us despite our physical separation. We ask that You would give us peace for our worries, rest for our tiredness, and a deeper love for You and for everyone we will cross paths with this week. Help us to be a reflection of You on earth as it is in heaven. Lord we ask that You would meet our needs today. You know what they are.
We pray for our church family and our neighbors. We pray for hospital workers and those who are experiencing significant change to their schedules and routines. Finally, we pray that You help us to be faithful with the life You have given us. May our lives honor You. Help us to draw near to You. We pray this in our Savior's name.
Amen.
Worship Suggestion
Yet Not I,
but through Christ in Me
*For best quality, choose High Definition or 1080p on YouTube Settings (gear icon).
Weekly offerings may be given online or by texting an amount to 703.721.4466.
You also may mail checks to the church office at Jerusalem Baptist Church • 5424 Ox Road • Fairfax Station, VA 22039
**Special Note: If you or a loved one has a benevolence need, please let us know. If you would like to contribute above and beyond your regular giving to our benevolence fund, please indicate that amount when you give.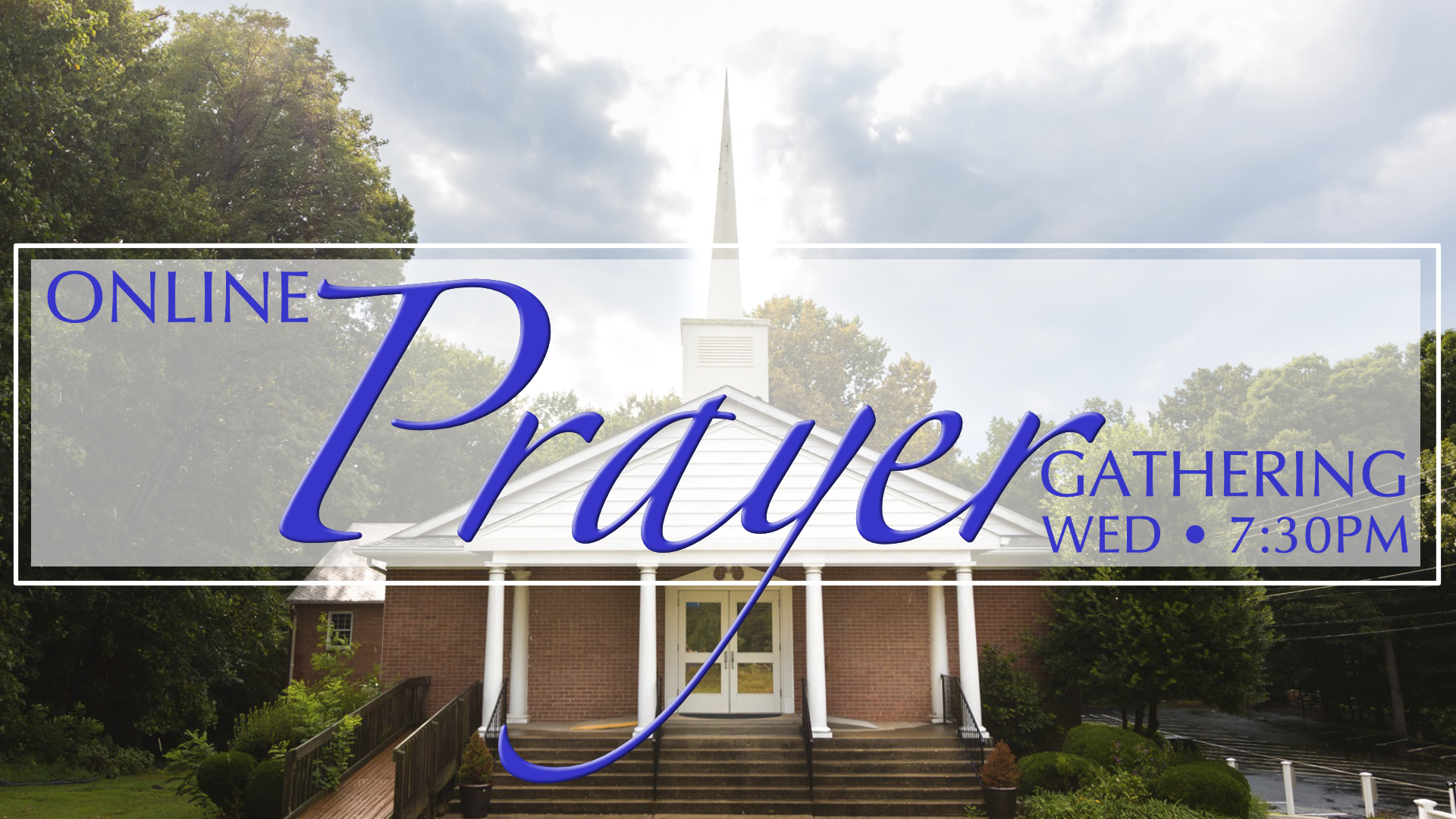 NEW! Meeting with ZOOM
Online Prayer Gathering • Wednesday Night • 7:30pm
We will meet online this Wednesday to pray for our country, the church, our communities, and our families. Please join us online or gather with your family and pray as we ask God to give us wisdom, discernment, protection, and peace.
Attend by phone OR video
To attend prayer meeting by phone
1) Call 301.715.8592
2) Enter Meeting ID: 147 006 746
3) Press #
1) Follow the link.