Church Family:
This challenging time has inconvenienced many of our normal routines, but it also invites new opportunities for us as the people of God. The church is not a building — it is a redeemed, Spirit-filled people. God's word says in Hebrews 10:24–25, "And let us consider how to stir up one another to love and good works, not neglecting to meet together, as is the habit of some, but encouraging one another, and all the more as you see the Day drawing near." We can't gather physically at the moment, but we definitely can continue to be the church in every other way!
OUR PLAN
Based on the collective counsel of our elders, pastors, local officials, and medical personnel, we will postpone physically gathering at our church building until 5 April 2020, but we will continue to gather for corporate worship on Sunday as a shared online gathering:
JBC Sunday Worship Online at 10:45am
We will stream our regular weekly sermons online on Sundays at 10:45am through both YouTube and Facebook. Look for links through email, our website, and social media.
We will provide a shared order of worship (a digital bulletin) to allow unified worship, prayer, reflection, preparation, and response to God's word.
We will continue to offer opportunities to give as an act of worship through online, text (703.721.4466), or mail-in giving (5424 Ox Road, Fairfax Station, VA 22039). Special Note: In addition to your regular offerings (Unfortunately, the churches expenses will not change much despite the fact that we are not physically gathering.), please prayerfully consider contributing to our general benevolence fund for those with unexpected needs within our church.
Wednesday Night Online Corporate Prayer at 7pm
We will meet by video using Jitsi Meet. You can use either the Chrome browser (Safari is not supported) or the FREE Jitsi Meet phone app.
If you are not able to meet by video, please pray with us at the 7pm hour.
Shared Life Bible Study Resources for Small Groups and Family Worship
We are giving all of our congregations FREE access to RightNowMedia.com — the equivalent of Netflix for Christian resources (over 20,000 videos). Please use this excellent tool for personal growth, family worship, and even small groups. An invitation to this resource has already been sent to the email we have for you on file. If you did not get the invite, let us know and we will get you on the list.
Stay in touch. Make a phone call just to talk. Pray together on the phone. Think creatively about how you can encourage the community of faith, as well as neighbors, and do what you can.
Sharing and Helping with Special Needs
Financial Needs: There may be individuals within our collective church who suffer a great deal from a loss of work hours. If you are financially willing and able help above and beyond your regular giving or if you are willing to be contacted if a need arises, please email us or call the church office (703.278.8166) to let us know.
Grocery, Pharmacy, Errands: There may be individuals within our community who are exceptionally vulnerable in this time. If you would be willing to help with errands or if you know of specific needs, please email us or call the church office (703.278.8166) to let us know.
Precious family of God, the truth is that we do not know how long all of these changes will be. All of these proactive changes have been made because of love for the vulnerable among us, and not because of fear. We want to continue to function as normally as possible as we seek to encourage one another to love and good deeds. We will return to physical gatherings as soon as it is responsible to do so.

I pray that the Lord will allow what seems to be an incredible disruption to our normal lives to recalibrate our focus on His purposes and priorities (Matthew 6:9–15).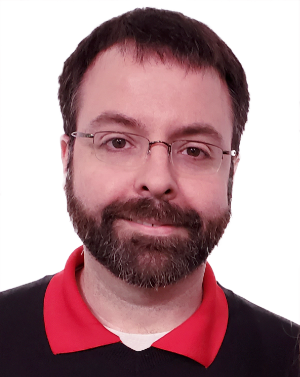 In Christ's abundant love,
Pastor Jonathan Parker