March 22
~ Suggested Prayer ~
Lord, today's worship is very different than we are used to. We love gathering together as Your people in person at church. Despite the fact that we can't gather, our prayer today is that You truly will be worshiped and glorified in the way that we respond — We are the church, regardless of where we meet.
Father, we pray that You would use these difficult days to help us, our loved ones, neighbors, friends, and community to become more conscious of the brevity of our lives and that you would help us to adjust our priorities to those of Your Kingdom even through inconvenience. Father, we pause to briefly pray for specific people we know need you today: _____________________________ . We pray that You would use these days to draw them to faith in Jesus Christ.
For those who know You, we pray that You would help them to walk by faith. We pray that You would help us to be faithful to pray for the important needs around us. Make us aware and appropriately concerned. As we worship together today, although we are apart physically, we pray that Your Spirit would unite us deeper still.
We pray this in the matchless name of Jesus Christ, the one and only Savior.
Worship Suggestions
Weekly offerings may be given online, by texting 703.721.4466,
or you may mail checks to the church office at Jerusalem Baptist Church • 5424 Ox Road • Fairfax Station, VA 22039
**Special Note: If you or a loved one has a benevolence need, please let us know. If you would like to contribute above and beyond your regular giving to our benevolence fund, please indicate that amount when you give.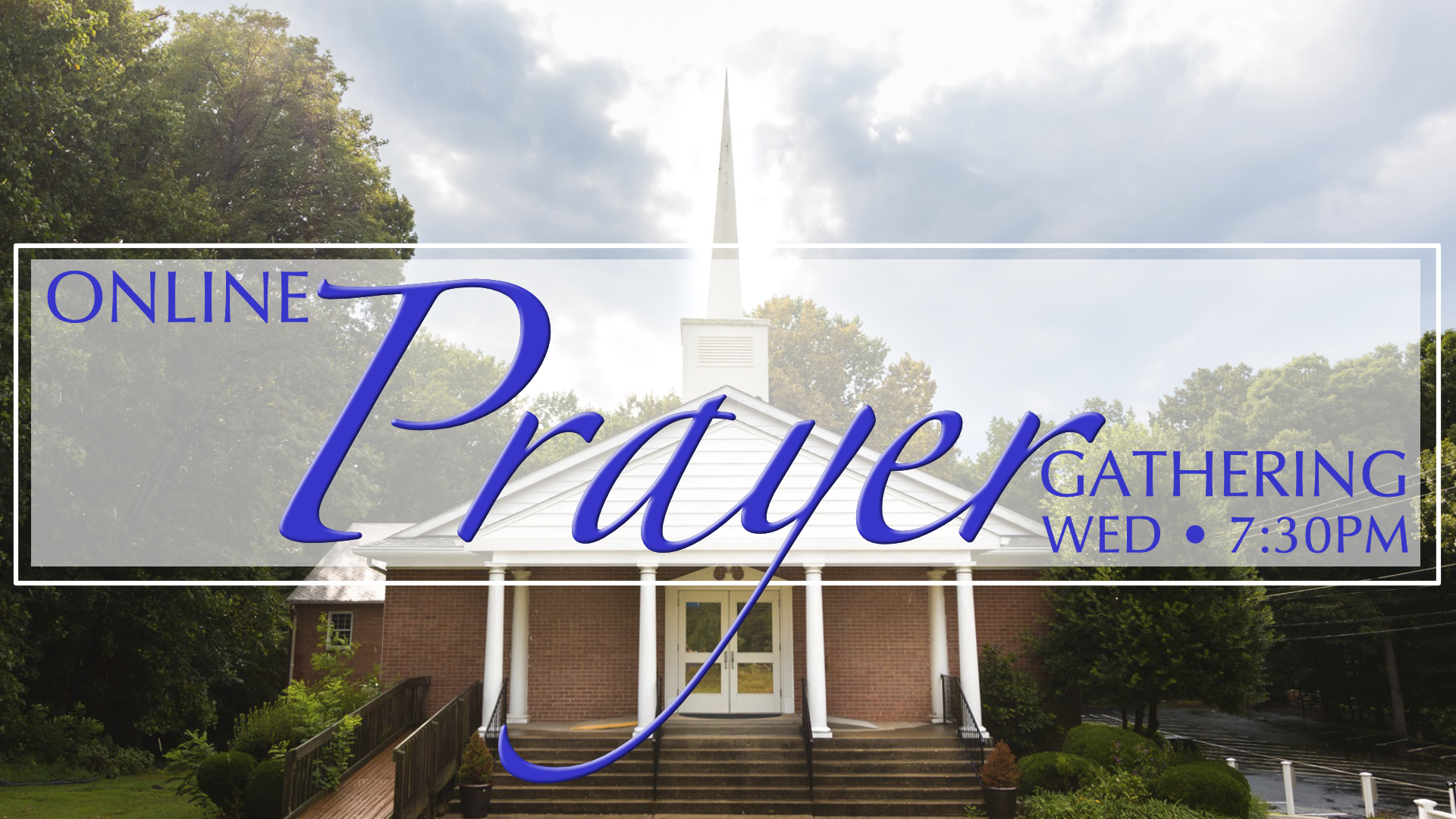 Online Prayer Gathering
Wednesday Night • 7:30pm
The church is not a building — it is a redeemed, Spirit-filled people.
We will meet tonight online to pray for our country, the church, our communities, and our families. Please join us online or gather with your family and pray as we ask God to give us wisdom, discernment, protection, and peace.
COMPUTER
Open Chrome browser (Safari is not supported).

This web site will take you directly into the prayer gathering that will start at 7:30pm. (No need to create an account, and you can choose whether or not to allow your camera.)
PHONE or TABLET