Church Family:
Like you, I along with our elders, pastors, and staff have been carefully watching the developments associated with the coronavirus (COVID-19). We remain cautious but hopeful as we prayerfully consider how best to steward our church and our ministries, while implementing practical adjustments to deter needless risk.
At this point, our church services will operate on a normal schedule, but we have several proactive changes we will implement that need your help.
Feeling sick? As a precautionary measure, please stay home if you or your child feels ill.
Physical contact: Please avoid physical contact with others at church for the next few weeks.

This is tough because we are a friendly church, but it is a simple adjustment that we can easily accommodate.

Welcome time: We love greeting each other in Christ, but we will forgo this time during the welcome for the next few weeks.
Offering: Instead of passing an offering plate, ushers will have offering plates available as you leave after the service to receive giving.

This limits one place of shared contact.
Also, we offer online and text-to-give (703.721.4466) options that are easy to use.
You may also mail your offering to the church: 5424 Ox Road, Fairfax Station, VA 22039.

You have grace to stay home:

We want nothing more than to be together worshiping the Lord, but we want you to have peace about staying home. This is especially true if you or your loved one falls into higher-risk categories. It is because we love you that we want you to protect yourself with a clear conscience.
If you need to do this, be sure to take advantage of our online sermons — this week's and previous sermons.

Updates:
Please know that we are not alarmed, but we do think the risks are worthy of these simple changes. Our hope is secure and our God is good (cf. Psalm 23). Please join me in praying that the effects of this virus will be minimized in our community.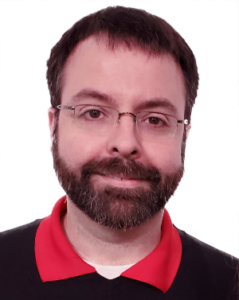 It is truly my pleasure to serve you as pastor.
Sincerely,
Pastor Jonathan Parker