We have two women's Bible studies this summer:
Secrets of the Vine * Fridays * 10am |

Finding I AM *
Tuesdays * 7pm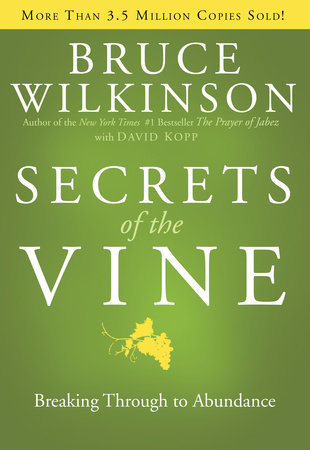 Secrets of the Vine • Friday Mornings • 10am
In the Secrets of the Vine Bible Study, Bruce Wilkinson shows us how the three Secrets of the Vine are supported throughout Scripture, applying sound biblical insight to help them move toward making maximum impact for God. This Bible study provides:
A personal encounter with the life-changing teaching of Jesus in John 15
An inspiring look at God's intervention in His children's lives from Bible times to the present
A practical approach to a meaningful relationship with Him
A visual and interactive learning tool
Join us for prayer at 9am

(right before Bible study)
Come to prayer meeting before the Bible study as we pray for our families, our churches, and our country.
Finding I AM • Tuesday Evenings • 7pm
What is the deep cry of your heart? The ache in your soul that keeps you up at night? The prayer you keep repeating? Jesus not only cares about this deep, spiritual wrestling, but He also wants to step in and see you through it.
This study centers on the streets of Israel to explore the seven I AM statements of Jesus found in the Gospel of John. Through this interactive, in-depth study we will be trading feelings of emptiness and depletion for the fullness of knowing who Jesus is like never before.
Topics Include
Find freedom in difficult circumstances by learning how to shift from "slave mentality" to "set free mentality"
Discover how Jesus is the key to satisfaction by learning the crucial significance behind each of His I AM statements
Trade feelings of emptiness for the fullness of knowing who Jesus is
Grow in biblical literacy with this exploration of the Gospel of John