How does faith survive, let alone flourish in the places of the world that are over­ come with the darkness of sin, despair, and hopelessness?

How can we help to expand the Kingdom of God by sharing truths and practices learned from
believers in persecution?

Knowing that many in America do not believe that Jesus is the Son of God or that He is the only way to eternal life, do you consider it a great honor to walk across the street to share Christ with your neighbor?
SCHEDULE
Sunday (Sept. 16) 10:45 am

Sunday (Sept. 16) 6:00 pm

Monday (Sept. 17) 6:30 pm

Tuesday (Sept. 18) 6:30 pm
SPEAKERS:

Nik & Ruth Ripken
Nik and Ruth Ripken shared Jesus across the globe for 32 years. They served throughout the Horn of Africa within famine and war zones, resettling refugees, providing famine relief, and operating mobile medical clinics. Many African believers were formerly Muslim and suffered for their faith. Most were martyred. Tragically, near the end of the Ripken's tenure, their 16-year-old son died of an asthma attack.
One year later, the Holy Spirit led the Ripkens on a global pilgrimage to learn from persecuted believers in the midst of martyrdom. The goal was not to allow these lessons to be forgotten by the Western church.
TOPIC:
The foolishness of God is wiser than human wisdom
The Ripkens have interviewed over 600 believers in persecution from more than 72 countries. Sitting at their feet, they learned how to thrive amidst suffering, not merely survive. Believers in persecution remind us that persecution in the Bible is normal. Suffering for Jesus is as common as the "sun coming up in the east". At this conference, the Ripkens will teach the church in the West about its biblical heritage of both crucifixion and resurrection. The goal is to
challenge believers to boldly follow Jesus, sharing their faith with others-no matter the cost.
At this Conference, we want to engage you with the truth of Jesus Christ, challenging you to follow Him no matter the cost. We pray that we can set aside fears so we can proclaim the good news and draw masses of hopelessly lost people to Him.
RESOURCES
To expand the Kingdom of God, Nik shares truths and practices learned from believers in persecution two books: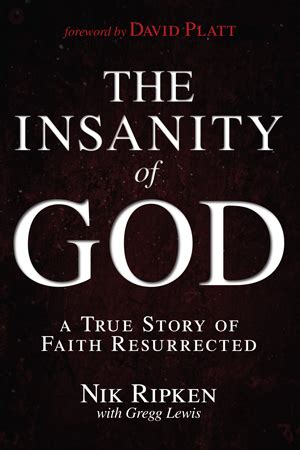 The Insanity of God
—Will you follow God even
when it doesn't make sense?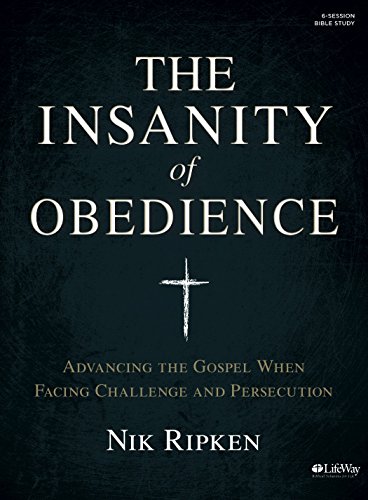 The Insanity of Obedience — Is your Christianity too safe?